Founders


The museum founding brothers: György Blaskovich and János Blaskovich
György Blaskovich (1878-1960) graduated at the illustrious Hungarian Royal Public Grammar School in 1896. As a teenager he got in touch with the painter István Réti born in Nagybánya. It made it possible that György became model of the famous Réti-painting titled "Bohemians' Christmas abroad" made in 1893. Réti painted a portrait about his friend, György Blaskovich. After having the law degree he served in the Imperial and Royal Common Army over 10 years and in the Hungarian Royal Army four years. He demilitarized on 31th December 1912 at his own request. After that he did not return to Tiszaújhely but to a mansion bought much further, in Tápiószele, Pest county.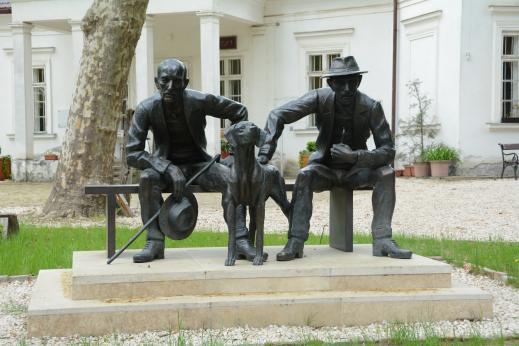 János Blaskovich (1883-1967) finished his studies at Nagybánya elementary and secondary schools. He made his final exams in 1901, after that he studied at the agricultural academy in Magyaróvár between 1901 and 1904.
János Blaskovich moved to Tápiószele with his mother and brother in 1912-ben. They not only brought the art collection gathered already by two generations to this settlement near River Tápió but also the admiration for the relics of the past and art values. They allocated a certain sum of money from the income of their estates and their own revenue with strict savings which was spent on the increase of the family collection and the archeological excavations.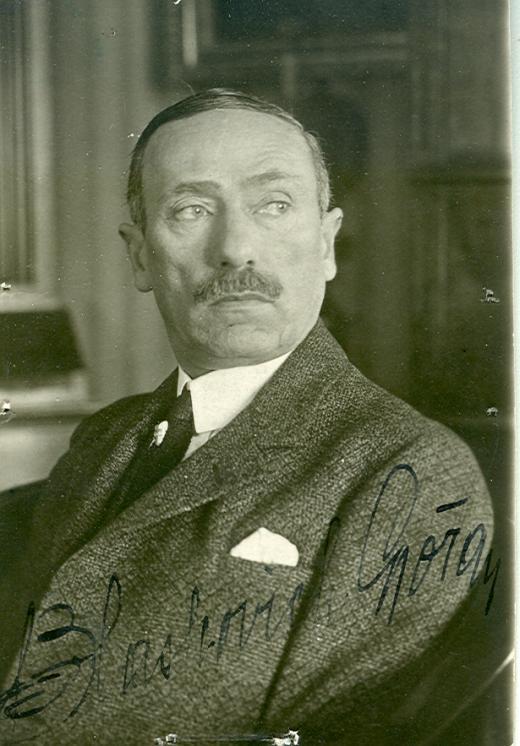 The Scythian gold deer found in Tápiószentmárton in 1923 is linked to their names, and later also the Scythian cemetery excavated in Tápiószele between 1938 and 1953.
The Blaskovich brothers opened their mansion in Tápiószele to the public in 1940 where the collection point of the Hungarian National Museum was established in 1947. The Museum of Tápiószele developed from this in 1952. The first leaders of the public collection were the Blaskovich brothers until their death.
In the museum garden a sculpture depicting the museum founding Blaskovich brothers welcomes the visitors from 5th November 2013.